Descripción • Description
Collun-co Lodge, es una cálida y espaciosa casa de madera ubicada en el centro del casco de la estancia.
Disponemos de 5 habitaciones, 4 dobles y una single, todas con baño en suite.
Un living –comedor, un living con TV y otro living en la planta alta ofrecen cómodos sillones para los momentos de relax y lectura o una partida de cartas.
Una cocina excelente que incorpora todo lo producido en la zona y en su huerta orgánica.
WiFi y DTV están disponibles para aquellos que no se pueden desconectar.
Calefacción central y una agradable chimenea logran una temperatura ideal.
Se ofrece servicio de Laundry (con cargo).
Por lo general trabajamos con grupos cerrados y no aceptamos menores de 14 años.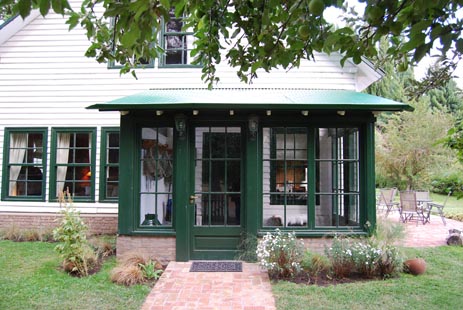 Collun-co Lodge, is a cozy and spacious wooden house located in the center of the estancia's "casco". We have 5 suites in total, 4 double, 1 single.
A main living-room and dining area, a smaller living-room to watch TV and a quiet living area on the first floor, give our guests a chance to relax, read, and play a game of cards. Wi-Fi and DTV are available for those who cannot disconnect.
Excellent homemade food is prepared with regional products and organic vegetables from our garden. Central heating and a warm fireplace provide a comfortable temperature on cool nights.
Laundry service is available but not included in our rates. In general we host closed groups and children under 14 are not accepted.