Ubicación • Location
Collun-co Lodge, se encuentra
en el departamento Huiliches, Provincia del Neuquén.
Un viaje de tan sólo 15 km nos separa
de Junín de los Andes, 35 km del aeropuerto
Chapelco y 50 km de San Martín de los Andes.
Una ubicación privilegiada para todo tipo de actividad regional.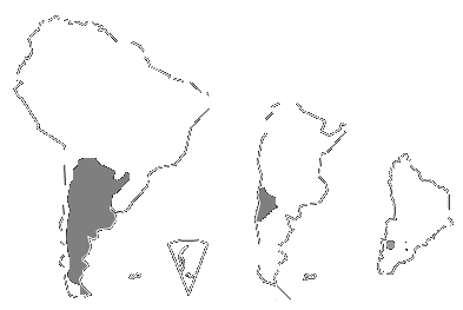 Argentina
en Sudamérica
Neuquén
en Argentina
Junín de los Andes en Neuquén
Collun-Co Lodge is located in the Huiliches department of the province of Neuquen.
Only 15 km away from Junin de los Andes, 35 km from Chapelco Airport and 50 km from
San Martin de los Andes. A superb location for any regional activity.